Owner-Occupied:
When cleaning owner-occupied homes the pH of the products you use is very important. You need something that is going to be aggressive but not strip the stain resistance out or void the warranty on the carpet.  You're going to encounter a combination of foot traffic, food spills and multiple levels of soiling.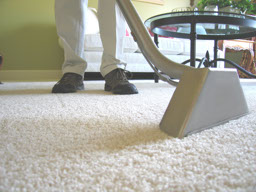 It's also where the application of carpet protectors like Stain Guardian Ultra and Protection Plus are the most effective.  Because protectors don't just protect the carpet, they protect a homeowners investment.
For a pre-spray Dirt Chaser or Predator for those who prefer powders.  These pre-sprays give unparalleled performance.  They rival high pH pre-sprays in power but have a 9.5 pH.  In areas with heavy grease and oil from garages and driveways the Dirt Chaser can be boosted with Energy.
To extract I would recommend Last Step Textile Rinse for light to moderate soil and for heavy soil Pro Powder or Liqua-Pro for those who prefer liquids.