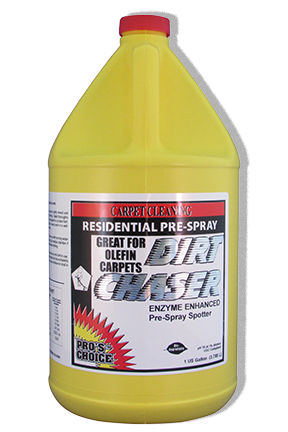 Description:
Heavy Duty Pro-Clean easily wipes away the toughest soil from your stone, tile and grout.  Heavy Duty Pro Clean is also ideal for cleaning smoke, soot, and other contaminants from all wet cleanable hard surfaces.
Usage:
Dilute Pro Clean prior to use:
Normal Soil: 2 oz per gallon water.
Heavy Soil: 3 oz per gallon water.
Light Soil: 1 oz per gallon water.
Add Pro's Choice Smoke Off to your solution to neutralize odors when cleaning smoke and soot contamination.
For Stone and Grout:
Spray or mop Pro Clean liberally onto the surface to be cleaned.
Agitate area with a scrub brush or floor machine.
Remove soil and cleaning solution with a wet/dry vac, mop, or sponge.
Rinse area thoroughly with water and dry.
To protect surface from future staining apply Stone Guardian.
For cabinets, walls and other hard surfaces:  Apply with a sponge to wipe away soil then rinse and dry.