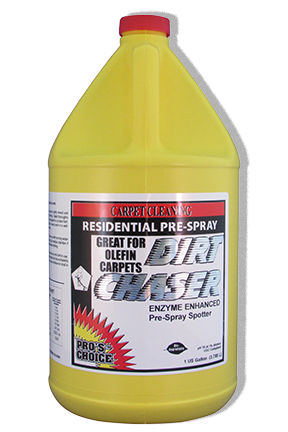 Description:
GROUT MAGIC is a High Performing, Alkaline, Oxidizing, CLEANER. Amazing performance. Aggressively attacks dirt, grime, and oily soil, as well as smoke and fire residue. Ideal for Grout, Tile, Cement, and most water cleanable hard surfaces. Watch the grime melt away.
USAGE:
Dissolve 2 to 6 oz. per gal. of worm water according to the severity of soil. Liberally wet the surface, agitate with a brush and hot water extraction rinse.
To clean smoke-damaged walls and counters, remove excess smoke, or soot by using a chemical sponge. Then clean using Grout Magic solution as above.
CAUTION:
Once mixed, Grout Magic begins releasing oxygen which will build up pressure which can burst a closed container if it does not have a pressure relief valve.
As with any cleaning product, test on inconspicuous area before using.
COLOR VARIATIONS:  Due to the extreme pH of this product color variations will occur.  Typically this product is lighter in color but over time will darken.  This is completely normal for the product.