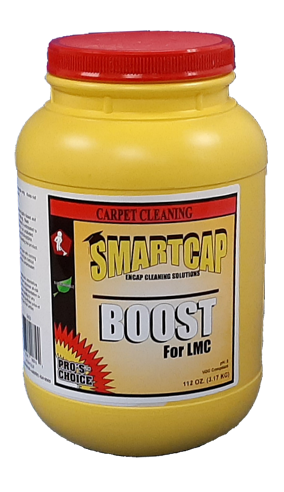 Description:
BOOST for LMC significantly increases the performance of low moisture cleaning solutions in heavy soil situations. It does this by adding Oxidizing, Solvency, Detergency, and Encapsulating capacity to your Encap solution. It will improve your cleaning especially when heavy soil is present.
DILUTION: Add Boost to your solution at the rate of 1 scoop (2 oz.) per gallon of ready to use solution.  Adjust your mixture based on the severity of soil.
MIXING: For best results use worm water for your mixture. Preferably between 80 and 100 degrees. At 70* Boost will dissolve in 2 minutes. At 90* it will dissolve in 1 minute.
prayers.